2022 Top Shelf Hockey - Fall Development Series
---
---
4 teams comprised of 12 Forwards / 8 Defense / 3 Goalies
Open to any HIGH SCHOOL eligible player!
4.5 hours of evaluations with a non-refundable fee of $100 + processing
Practice style drills & scrimmages will be used for evaluating purposes
At the conclusion of Tryouts, Coaches will meet & draft players onto 4 teams
TO TRYOUT, YOU MUST HAVE A 2022 – 2023 USA HOCKEY CONFIRMATION #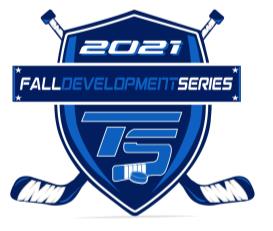 TOP SHELF HOCKEY MIDWEST, LLC continues the commitment to PLAYER DEVELOPMENT. The goal of the Fall Development Series (FDS) is to create additional, pre-season, on-ice opportunities for more players within the Midwest Amateur Hockey Association (MWAHA) affiliate at the 18U level. The inaugural season of the FDS will offer competitive games, coached by experienced coaches, and take place prior to the start of the high school season. Similar to what is offered with the Upper Midwest High School Elite League in Minnesota, the FDS will strive to further develop the depth of talent within the affiliate. Players will participate in a weekend long evaluation with practice style drills and scrimmages. At the conclusion of tryouts, players will be rated and drafted by the coaches onto four teams.
Coaches who are committed to this are listed with more to come…
Register for Tryouts Here!!!
---
Games will be played in Des Moines or Ames as specified by the schedule
Games will consist of 3 x 17-minute stop clock periods, specific rules to follow
USA Hockey officials will be used and USA Hockey game play rules will be enforced
Team Jerseys & Socks will be provided as part of the fee
Each FDS team will consist of 9 Forwards, 5 Defense, and 2 Goalies
Estimated FDS fee is $550 / player & $400 / Goalie (does not include Tryouts)
4 round-robin style weekends with 3 games each for a total of 12 games
Standings, Results, & Stats will be recorded and updated – the App for that is TBD
Based on points earned with tie-breakers, the top 2 will play a 13th game
---
Schedule of Events: Unless specified different, events will take place at the MidAmerican Rec Plex in Des Moines or the Ames / ISU Ice Arena in Ames.
Tryout & Game Times are 1.5 hours in duration.
Game Weekend #1: TBD
Game Weekend #2: TBD
Game Weekend #3: TBD
Game Weekend #4: TBD
FINAL Championship Game to be based on a points system with the TOP 2 teams facing off!
Register For summer hockey Online Today!
Summer Tournament Space is LIMITED to 9 Forwards / 6 Defense / Max of 2 Goalies per TEAM